This post is also available in:

Tamil (தமிழ்)
Sinhala (සිංහල)
Take a yoga journey that will alter your body and mind. The secret for beginners is to start with postures that are easy and suitable for beginners. Ten mild positions are included in this list, which serves as an introduction to the vast world of yoga. From the grounding Mountain Pose to the calming Corpse Pose, each asana contributes to a holistic experience, fostering well-being and mindfulness. Begin your yoga practice with these foundational poses, allowing the ancient art to guide you on a path of physical vitality and mental serenity.
1. Mountain Pose (Tadasana)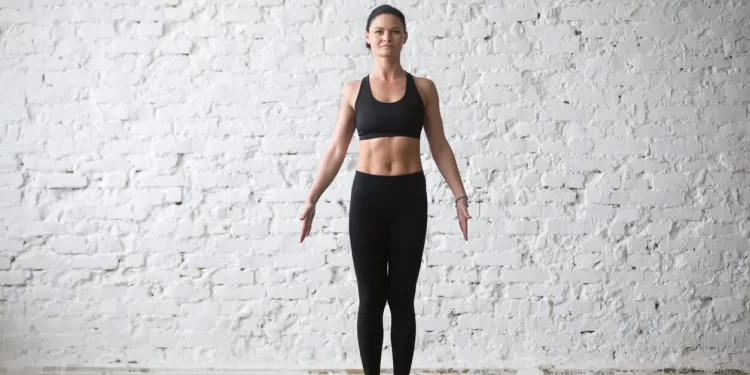 2. Downward-Facing Dog (Adho Mukha Svanasana)
Commence by positioning yourself on hands and knees, tucking your toes, and elevating your hips towards the ceiling. Extend your legs, maintaining a gentle knee bend if necessary. Permit your head to hang freely, sculpting an inverted V shape with your body. This yoga posture, known as Downward-Facing Dog (Adho Mukha Svanasana), fosters a stretch through the entire body, enhancing flexibility and promoting a sense of rejuvenation.
3. Child's Pose (Balasana)
On the mat, kneel and sit back on your heels, extending arms forward. Gradually lower your chest towards the mat, reaching arms as far as possible. This posture offers a serene stretch, specifically targeting the back muscles. As you ease into this calming pose, you'll experience a gentle release of tension, promoting relaxation and flexibility in the back. Embrace the tranquility of this stretch, allowing your body to unwind and rejuvenate.
4. Warrior I (Virabhadrasana I)
Step one foot back, maintaining a 45-degree angle, and bend your front knee over the ankle. Simultaneously, extend your arms overhead. This dynamic posture not only fortifies leg muscles but also creates an expansive stretch, promoting strength and flexibility. The engagement of the lower body and the uplifting of the arms characterize this pose, fostering a harmonious synergy between strength and openness.
5. Warrior II (Virabhadrasana II)
Transitioning seamlessly from Warrior I, pivot your hips and shoulders to face the side, extending your arms parallel to the floor. Maintain focus on your front hand, fostering a harmonious alignment. Warrior II, a dynamic pose, fortifies leg strength and enhances balance. This deliberate movement not only engages the lower body but also instills a sense of stability and poise, making it a valuable addition to your yoga practice.
6. Tree Pose (Vrksasana)
In the Tree Pose, transfer your weight to one leg, positioning the sole of the other foot on the inner thigh or calf. Converge your palms in front of your chest or extend them overhead. This pose, a graceful fusion of balance and concentration, refines stability and focus. By grounding yourself in this posture, you cultivate not only physical equilibrium but also mental clarity, making the Tree Pose a valuable addition to your yoga practice.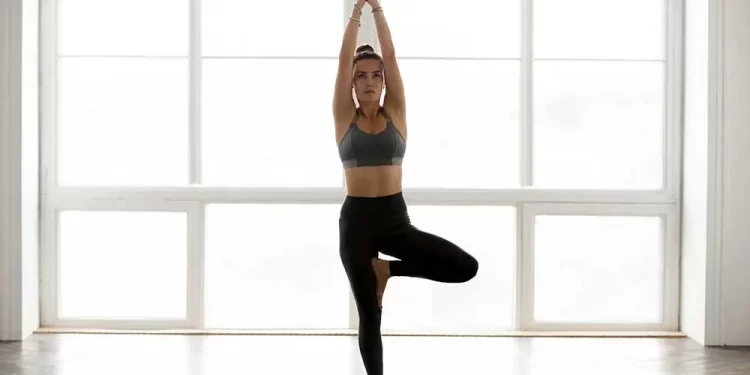 7. Cat-Cow Pose (Marjaryasana-Bitilasana)
Commence on hands and knees, initiating a dynamic sequence by arching your back up into the cat position and then dropping it down into the cow pose. This fluid movement serves as a spine-warming exercise, enhancing flexibility. The Cat-Cow Pose, renowned for its versatility, not only limbers up the spine but also fosters a connection between breath and movement. Incorporating this rhythmic flow into your yoga routine promotes suppleness and resilience in the spine, contributing to an overall sense of physical well-being.
8. Bridge Pose (Setu Bandhasana)
As you lie on your back, bend your knees and position your feet hip-width apart. Engage your feet to lift your hips towards the ceiling, entering the Bridge Pose. This foundational yoga posture is a strengthener for the lower back and glutes. By executing this asana, you not only foster physical resilience but also promote flexibility. The Bridge Pose serves as a bridge to enhanced well-being, offering a beneficial blend of strength-building and rejuvenation in your yoga practice.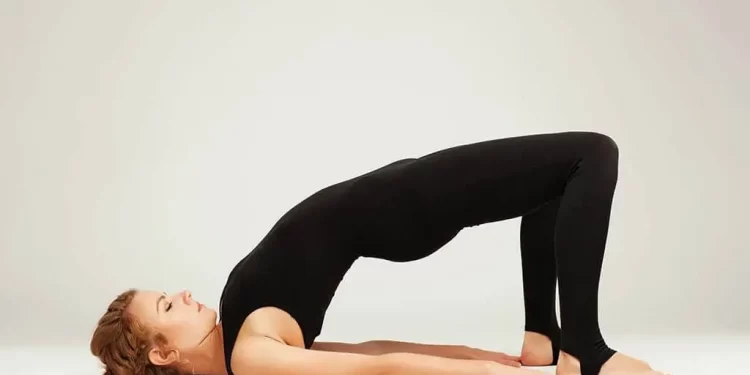 9. Cobra Pose (Bhujangasana)
Recline on your back, legs extended, arms resting by your sides, and palms facing upward. As you close your eyes, immerse yourself in the rhythmic cadence of your breath. Savasana, the ultimate relaxation pose, becomes a sanctuary for assimilating the myriad benefits derived from your yoga practice. In this state of tranquil repose, the mind unwinds, tensions dissipate, and the body embraces a profound sense of calm. Savasana is not merely a conclusion but a sacred pause, allowing the essence of your practice to harmonize within, fostering a serene integration of physical and mental well-being.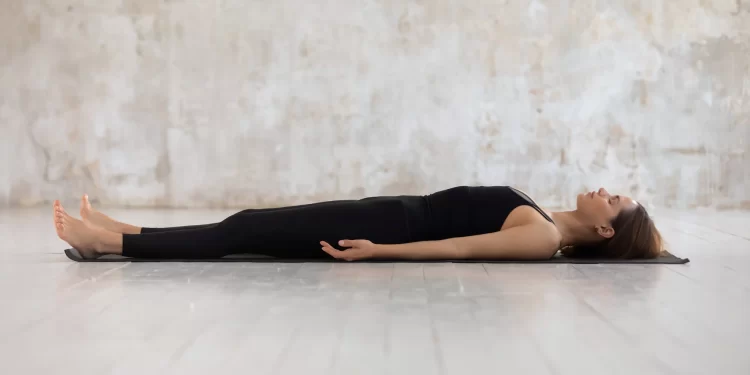 These ten beginner-friendly yoga poses offer a gateway to a transformative journey of holistic well-being. From grounding Mountain Pose to the serene Corpse Pose, each contributes to physical vitality and mental clarity. Embrace these foundational postures as more than exercises—they are gateways to mindfulness. As you embark on your yoga practice, remember that it's a continuous journey, not just a series of poses. Listen to your body, breathe deeply, and relish the connection between mind and body. Watch out for this!