This post is also available in:

Tamil (தமிழ்)
Sinhala (සිංහල)
Bright and healthy skin is a common goal for many people, and obtaining it necessitates a varied approach to skincare. While a well-structured skincare routine and a balanced diet are unquestionably important, the addition of particular vitamins and supplements can be a significant catalyst for improving skin health and overall look. We will delve into the world of skincare in this comprehensive guide, shedding light on the best vitamins and supplements that can work in tandem with your daily regimen, elucidating their unique benefits, and demonstrating how they contribute to the preservation of youthful, luminous, and rejuvenated skin.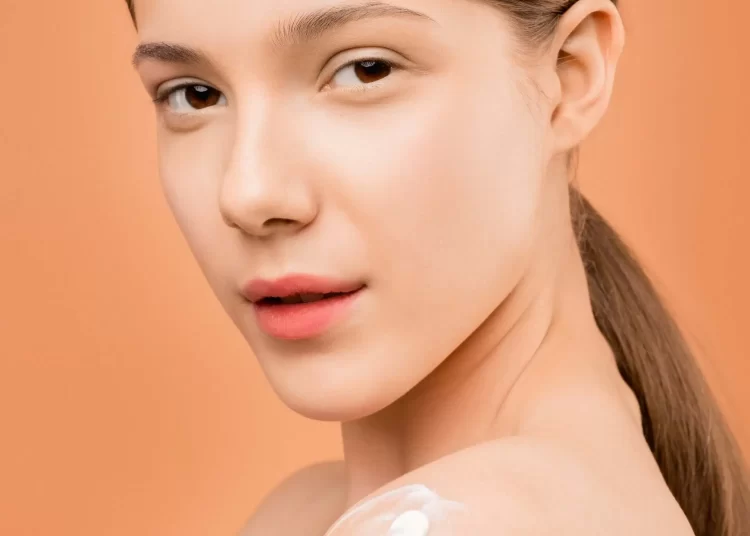 Vitamin A is an essential nutrient for skin health. It plays a pivotal role in the maintenance and repair of skin tissues. This vitamin is crucial for the production of collagen, a protein that helps keep your skin firm and supple. It also supports the production of new skin cells and helps control sebum production, making it an effective remedy for acne-prone skin.
You can obtain vitamin A from various sources, including:
Food sources like sweet potatoes, carrots, and leafy greens.
Dietary supplements in the form of retinoids or beta-carotene.
While vitamin A is essential, it's important to consume it in appropriate amounts, as excessive intake can lead to toxicity.
Vitamin C is celebrated for its antioxidant properties, which help protect the skin from oxidative stress and UV damage. Additionally, it stimulates the production of collagen, improving skin elasticity and reducing the appearance of fine lines and wrinkles. Vitamin C also brightens the skin and aids in fading hyperpigmentation and dark spots.
Foods rich in vitamin C include citrus fruits, strawberries, and bell peppers. Alternatively, you can opt for topical vitamin C serums for more direct benefits.
 Vitamin E is another potent antioxidant that shields the skin from free radical damage. It also promotes skin repair and healing, making it an excellent choice for scar management. Furthermore, vitamin E helps maintain the skin's moisture balance, keeping it soft and hydrated.You can find vitamin E in foods like nuts, seeds, and vegetable oils, or you can apply vitamin E oil topically for targeted benefits.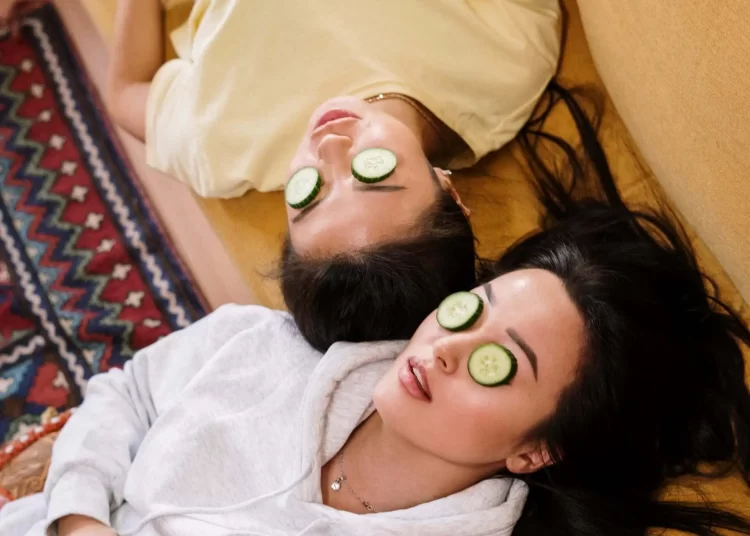 Vitamin D is often referred to as the "sunshine vitamin" because our skin can synthesize it when exposed to sunlight. It is essential for maintaining skin health as it supports the immune system, helps in skin cell growth, and may assist in reducing inflammation. A deficiency in vitamin D can lead to skin problems such as psoriasis and eczema.To ensure you have an adequate intake of vitamin D, consider spending time in the sun (with sunscreen) and consuming vitamin D-rich foods like fatty fish, egg yolks, and fortified dairy products.
Biotin, also known as vitamin H, is essential for healthy skin, hair, and nails. It plays a crucial role in maintaining the health of the skin's outermost layer, preventing dryness and flakiness. Biotin supplements are particularly popular among those looking to improve the condition of their hair and nails.Foods rich in biotin include eggs, nuts, and whole grains. Biotin supplements are also readily available for those who may have a deficiency.
 Omega-3 fatty acids are a type of healthy fat that supports skin health from the inside out. They help maintain the skin's lipid barrier, ensuring it stays hydrated and protected. Omega-3s also have anti-inflammatory properties, making them beneficial for conditions like acne and psoriasis.You can get your dose of omega-3 fatty acids from sources like fatty fish (salmon, mackerel), flaxseeds, and walnuts. Omega-3 supplements, such as fish oil capsules, are also widely available.
Zinc is a vital mineral that plays a significant role in skin health. It aids in regulating oil production, reducing inflammation, and promoting skin healing. People with acne-prone skin often benefit from zinc supplements, as it can help reduce the severity of breakouts.Dietary sources of zinc include lean meats, nuts, and whole grains. Zinc supplements should be taken with care, as excessive intake can lead to imbalances in other minerals.
Collagen is a protein that serves as the building block of your skin, hair, and nails. As we age, collagen production naturally declines, leading to the formation of wrinkles and sagging skin. Supplementing with collagen can help improve skin elasticity, reduce fine lines, and promote a youthful appearance.You can find collagen supplements in various forms, such as capsules, powders, and even in some beauty beverages. Regular consumption can result in visibly improved skin texture and hydration.
 Hyaluronic acid is a naturally occurring substance in the body that holds water and keeps the skin well-hydrated. As we age, the skin's hyaluronic acid levels decrease, leading to dryness and fine lines. Supplements can help replenish these levels, promoting smoother and plumper skin.Hyaluronic acid supplements are available in both oral and topical forms. They work best when used in conjunction with a good skincare routine.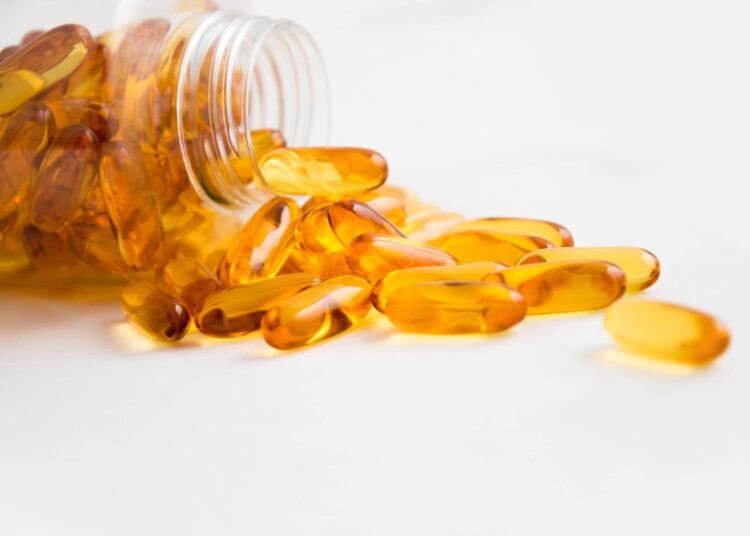 Selenium is a trace mineral that plays a role in protecting the skin from UV damage. It also has antioxidant properties that help maintain the skin's elasticity and overall health. Selenium can be particularly beneficial for those with sun-damaged skin.Foods rich in selenium include Brazil nuts, sunflower seeds, and fish. If your diet lacks selenium, consider taking selenium supplements to support your skin.
Probiotics are beneficial bacteria that support gut health. They can also benefit the skin by maintaining a healthy balance of microorganisms, which may reduce inflammation and improve conditions like eczema and acne. Probiotics can help in promoting a clearer complexion and reducing redness.You can find probiotics in various fermented foods like yogurt, kefir, and sauerkraut. Alternatively, probiotic supplements are available in capsule form.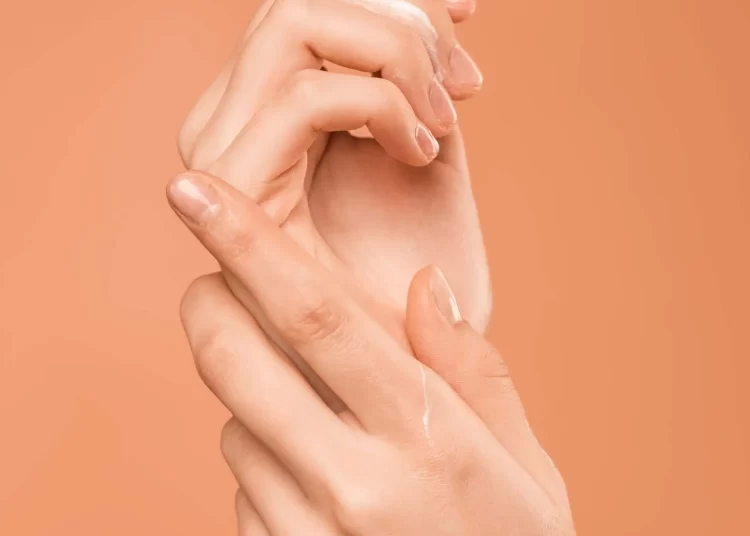 Coenzyme Q10, also known as CoQ10, is an antioxidant that helps protect the skin from oxidative damage and reduce the signs of aging. It supports the production of collagen and elastin, contributing to firmer and more youthful skin. CoQ10 is especially beneficial for those concerned with sagging skin.CoQ10 supplements are readily available, and topical formulations can also be applied directly to the skin.
Achieving and maintaining healthy, radiant skin requires a multifaceted approach. A balanced diet, proper hydration, sun protection, and a consistent skincare routine are fundamental. However, incorporating the right vitamins and supplements can provide an extra boost to your skin's health and appearance.
Before adding any new supplements to your regimen, it's essential to consult with a healthcare professional to ensure they are appropriate for your specific needs. Additionally, it's important to remember that supplements should complement a well-rounded diet, not replace it.
By including the best vitamins and supplements for skin health in your daily routine, you can enjoy a smoother, more youthful complexion while promoting your overall well-being. Remember, the key to beautiful skin is a combination of internal and external care, so nurture your skin from the inside out.