This post is also available in:

Tamil (தமிழ்)
Sinhala (සිංහල)
The Best Types of Exercise to Lose Weight Fast
The quest for the ideal exercise regimen to shed excess weight is a highly individualized journey. The reality is that there is no universal exercise solution for weight loss, as it hinges on your unique preferences, current fitness level, and any underlying medical considerations. Nevertheless, numerous forms of exercise prove effective in aiding weight loss, all while accommodating your distinct requirements. In essence, the key to success in your weight loss journey is identifying and embracing the activities that resonate with your personal circumstances, ensuring they align with your health and fitness goals. This approach promotes sustainability and maximizes your potential for achieving your desired weight loss outcomes.
1.Cardiovascular (Aerobic) Exercise
Cardio exercises, short for cardiovascular exercises, are well-known for their effectiveness in burning calories and increasing your heart rate. These activities are a key component of any weight loss regimen because they enable you to create the fundamental calorie deficit required for shedding pounds. By engaging in activities like running, brisk walking, cycling, swimming, and even the lively and enjoyable practice of dancing, you not only work up a sweat but also raise your heart rate, which in turn boosts your metabolism. This heightened metabolic rate allows your body to burn more calories, ultimately leading to weight loss as long as you maintain a balanced diet alongside your exercise routine. In essence, cardio exercises offer a dynamic and versatile way to enhance your fitness journey and achieve your weight loss goals.
2.High-Intensity Interval Training (HIIT)
HIIT, or High-Intensity Interval Training, is a fitness method defined by its distinctive approach to exercise. It involves engaging in brief yet highly intense periods of physical activity, followed by equally short rest intervals. This dynamic workout strategy offers several benefits to those seeking efficient and effective ways to enhance their fitness and promote weight loss. Notably, HIIT is known for its time-saving nature, making it an appealing option for individuals with busy schedules. Moreover, it has gained popularity due to its remarkable impact on metabolism. HIIT workouts help elevate your metabolic rate, resulting in continued calorie burning even after you've completed your exercise session. In essence, HIIT is a time-efficient, metabolism-boosting exercise regimen that can facilitate calorie expenditure during and after your workout, making it a valuable tool in achieving your fitness and weight loss goals.
3.Strength Training
Strength training is an exercise method that encompasses various forms, including traditional weightlifting and bodyweight exercises like push-ups and squats. It is a highly effective approach for developing lean muscle mass within your body. The key advantage of increasing your muscle mass is its impact on your resting metabolic rate (RMR). Your RMR represents the number of calories your body naturally burns when you're at rest, such as when you're sitting or sleeping. By engaging in regular strength training, you stimulate the growth and maintenance of lean muscle, which, in turn, elevates your RMR. This means that even when you're not actively exercising, your body continues to burn more calories than it would if you had less muscle. In essence, strength training offers a pathway to boosting your metabolism, translating to a higher calorie expenditure, and contributing to your overall fitness and weight management efforts.
4.Yoga and Pilates
Yoga and Pilates, while not typically known for high-intensity calorie burning, offer a unique and valuable approach to fitness and weight loss. These practices prioritize holistic well-being by focusing on enhancing your physical and mental health. They contribute to weight loss indirectly by promoting several key elements of a healthy lifestyle.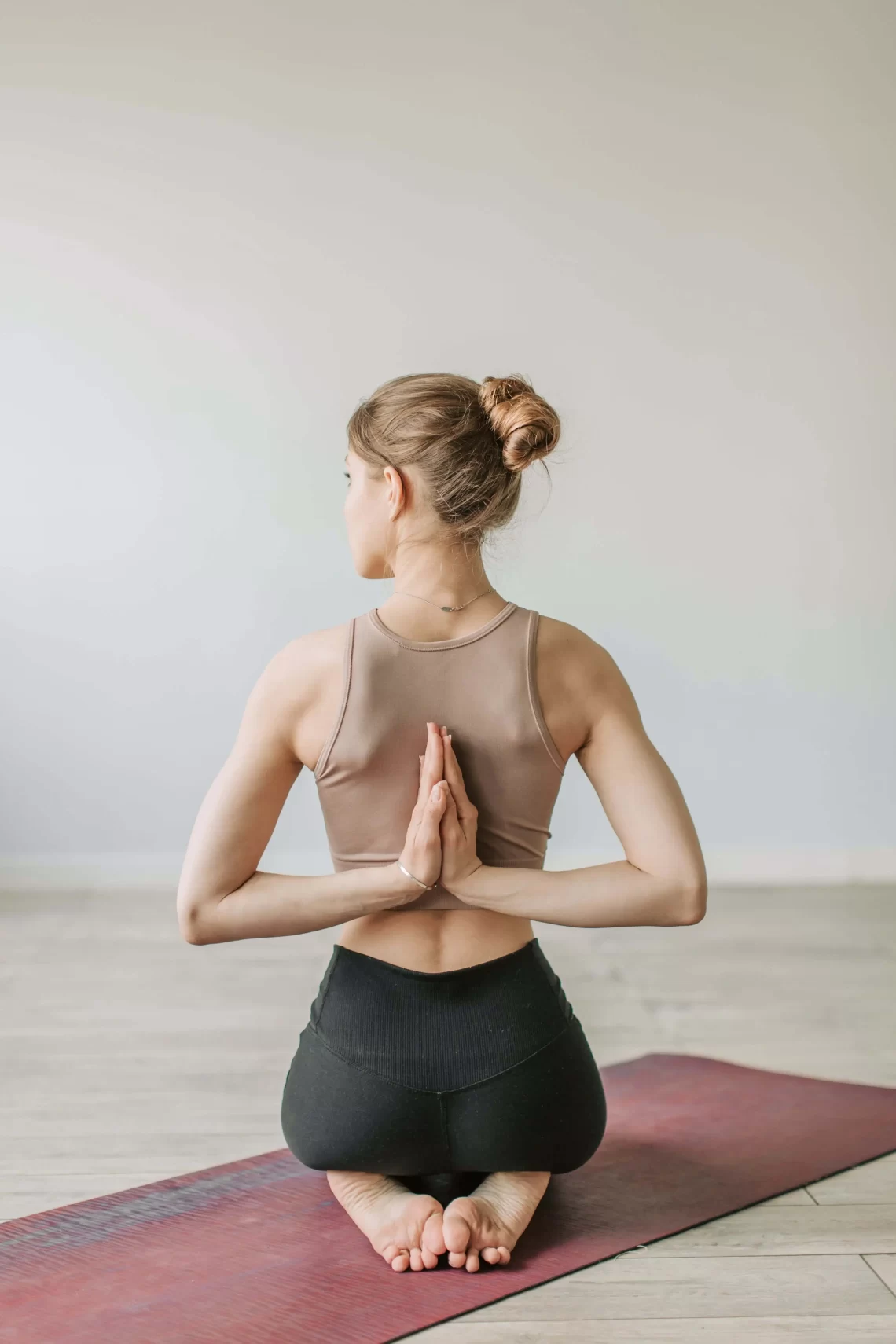 First, yoga and Pilates are exceptional for improving flexibility. Stretching and holding various poses in yoga, or engaging in controlled movements in Pilates, increase the range of motion in your muscles and joints. This can lead to better overall physical function and reduced risk of injury, making it easier to stay active and consistent with your exercise routine.
Second, both disciplines emphasize balance and body awareness. Through these practices, you develop a deeper connection with your body, understanding its strengths and limitations. This heightened body awareness can positively influence your eating habits, making you more attuned to hunger and fullness cues, and potentially reducing mindless or emotional eating.
Additionally, the relaxation and stress-reduction benefits of yoga and Pilates can indirectly support weight loss. Reducing stress levels can help control cortisol, a hormone associated with weight gain, and promote healthier eating patterns.
In summary, while yoga and Pilates may not be the highest-calorie-burning exercises, they play a crucial role in a comprehensive weight loss strategy by improving flexibility, balance, and body awareness, and by fostering an overall sense of well-being that supports a healthier lifestyle.
5.Group Fitness Classes
Participating in group fitness classes, such as spinning, Zumba, or CrossFit, presents a unique advantage when it comes to staying committed to your exercise routine. These classes offer a dual benefit of motivation and enjoyment, which can significantly enhance your fitness journey.
Firstly, the group dynamic in these classes can be highly motivating. Exercising with others creates a sense of camaraderie and competition, spurring you to push your limits and stay on track. It's easier to stay committed when you know others are sharing the same challenges and goals, and you may find it more enjoyable to exercise in a supportive community.
Secondly, these classes are designed to be enjoyable and engaging. The variety of movements, music, and the energy of the group can make the workouts more fun compared to working out alone. When you enjoy your exercise routine, you're more likely to look forward to it and stick with it in the long term.
In summary, group fitness classes not only provide a structured and effective workout but also create a motivating and enjoyable environment that can help you stay consistent with your exercise regimen, making it easier to achieve your fitness and weight loss goals.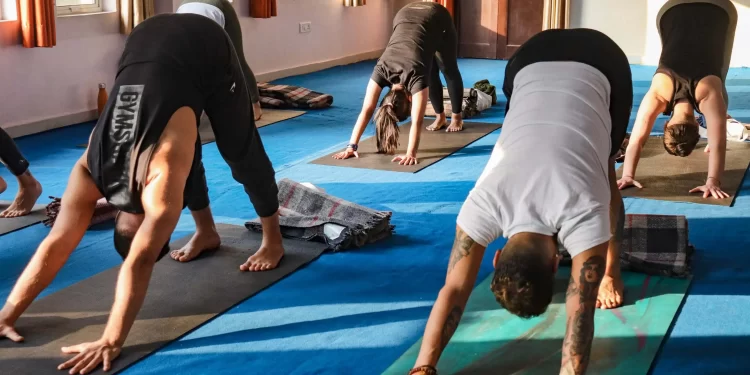 6.Sports and Recreational Activities
Participating in sports or recreational activities you love, such as tennis, basketball, or hiking, can be a highly enjoyable way to stay active while bypassing the feeling of traditional "exercise." This approach to staying fit offers several advantages in your pursuit of weight loss.
Engaging in activities you're passionate about transforms physical activity into a fun and fulfilling experience. Instead of viewing it as a chore, you're likely to look forward to these activities, making it easier to incorporate them into your daily routine. Whether it's a friendly game of tennis with a friend, a pickup basketball game, or a scenic hike in the great outdoors, these pursuits can be highly motivating and engaging.
Furthermore, these activities often involve intermittent bursts of high-intensity movement, which can contribute to calorie burning and fitness improvements. Even though it doesn't feel like a traditional workout, you're still reaping the physical benefits that support your weight loss goals.
In your weight loss journey, it's important to emphasize the role of a healthy diet, as diet and exercise go hand in hand. Combining a nutritious diet with enjoyable physical activities is a winning formula for sustainable weight loss. It's also essential to choose activities that genuinely resonate with you, as they are more likely to become a consistent part of your lifestyle. To ensure your approach aligns with your specific goals and needs, consulting with a healthcare professional or a personal trainer can provide valuable guidance and motivation for your weight loss journey. This way, you can embark on your path to a healthier you with confidence and enthusiasm.
Unlock the Door to Your Ideal Exercise Routine for Weight Loss. Tailored to Your Preferences, Fitness Level, and Health Needs. Start Your Journey to a Healthier You Today!