This post is also available in:

Tamil (தமிழ்)
Sinhala (සිංහල)
Close your eyes, and bring your attention to your shoulders, can you notice how they feel? Chances are you'll feel some pain, tension, or sensation in your shoulders. Shoulder pain or tightness is a common problem, affecting many gym-goers and weightlifters. Luckily, you can take steps to fix the pain in your shoulders.
Let's start with a list of some common things that cause soft tissue problems in the shoulders and the four easy moves that'll heal your shoulders up fast. Read on to learn how to fix your shoulder pain.
Five Reasons for Your Shoulder Pain
1. Barbells
Barbells exercise don't allow your shoulders to rotate or use shoulder-friendly grips. And, we usually press bars with a pronated grip (overhand, palms facing away), that is loaded with internal rotation for the shoulder which can cause existing rotator cuff/shoulder girdle imbalances. So, if you have shoulder pain, do barbells exercise one day a week per upper body movement for horizontal pressing as opposed to vertical. Also, limit your barbell use to short, besides, do heavy sets and switch between a pronated and supinated grip from time to time.
2. Body-Part Splits
If you're using body-part training splits, you need to ensure that you're balancing your ratio of pushing and pulling. Usually, people balance horizontal push and pull all the time, for example, think bench press and row, at the same time, neglect to balance vertical pushing and pulling, for example, think overhead press and pulldown. When you do exercises like cleans, shrugs, and overhead pressing, you must balance them with things like chin-ups and pulldowns at different angles. Plan your training program to keep a 2:2 ratio of vertical pulling/pressing to horizontal pulling/pressing.
3. Chewing
Chewing exercises can chew up the tendons at the front of the shoulder. These tendons protect the shoulders by keeping the humeral head from transforming too far forward in the glenoid fossa. This is referred to as "anterior humeral glide" which can lead to chronic connective tissue irritation and lingering pain and soreness, especially after pressing workouts. The condition can be made worse with tight lats that pull your humeral head forward. This is seen in people who perform rowing/pulling reps that end with the elbows in retroversion way behind the rib cage and with the top of their humerus sticking out in front of their pecs. If you do this kind of exercise, reduce your range of motion when doing pulling exercises. Focus on getting a good scapulae squeeze/retraction, it'll help you to restore the tissue quality.
4. Gunky Ground Substances
Ground substances are the ones that lubricate our muscle fibers and allow them to smoothly conjoin and glide over one another. Ground substances are composed of water and other elements such as glycosaminoglycans (GAGs) and polysaccharides that support the connective tissue and help it to remain moist. With immobility, injury, and chronic stress, these ground substances can change to viscous from water-like substances, then they become solid and gunky which restricting our movement. This is where you experience problems like painful, frozen shoulders. You can use self-myofascial release (SMR) and other restoration ways to keep your ground substances watery and in their natural state.
5. Movement Bias
When you perform movements that are altogether different from what your joints are familiar with, they will be exposed to the same loading patterns over and over again without the ameliorating effects that will damage your shoulder joints. You can control this condition by being more disciplined in the daily management of your soft tissue.
Four Easy Ways to Fix Your Shoulder Pain
Here're the four simple and easy ways to help your soft tissues return to normal and fix your shoulder pain.
1. Medicine Ball Tack and Floss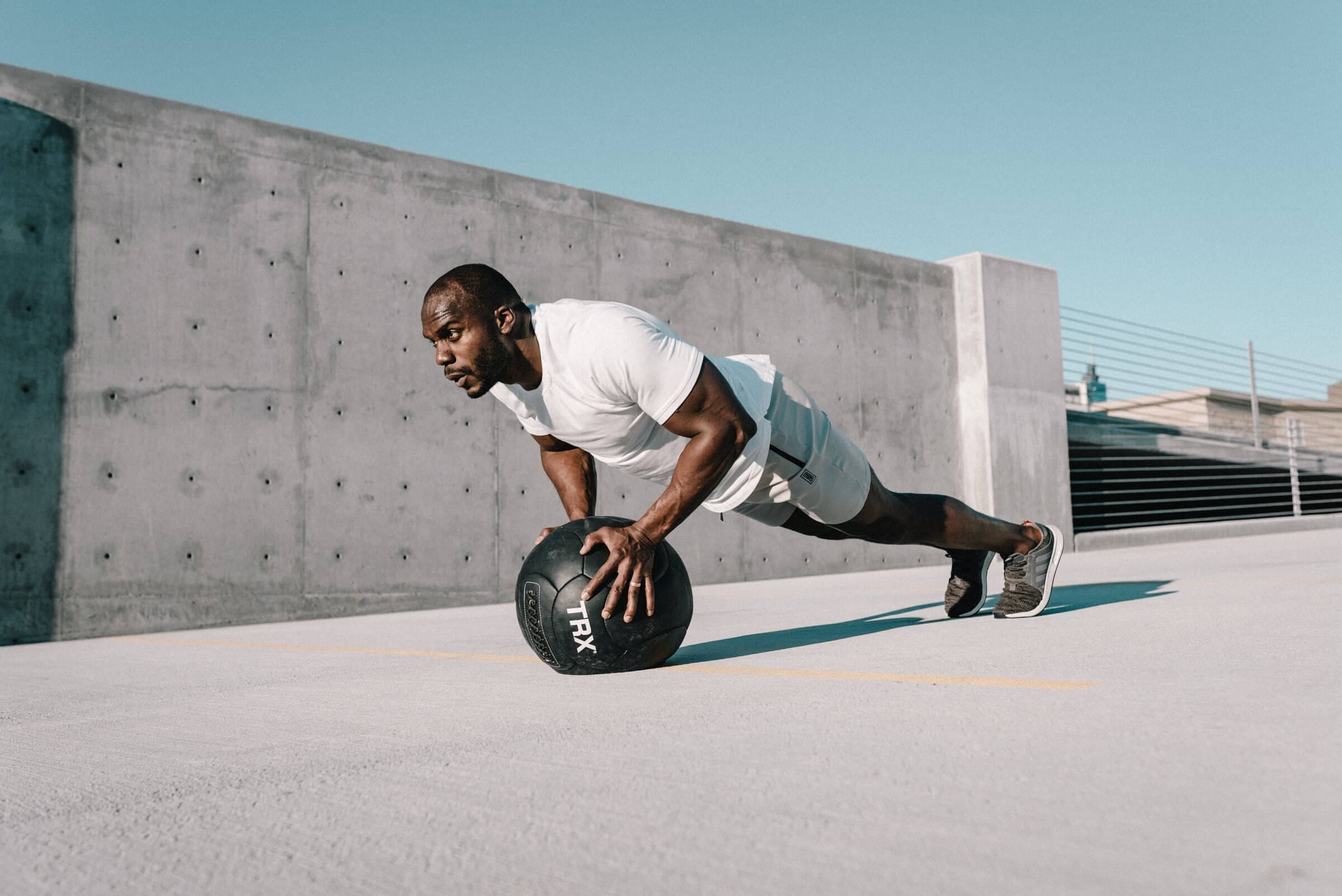 Are your shoulders feeling stiff and cranky? Grab a med ball, it can be a great tool for self-myofascial release. Med balls can get into the nooks and crannies, so, they make it easier to maintain contact with you and the floor. Tack and floss exercises with a med ball are the best method to squeeze the tissue from the point of pressure. Also, it helps to ease the tense tissue and gradually reducing the layer of adhesions and dysfunction that have built up in the shoulders. Likewise, it'll re-mobilize ground substances, support the fascial layers to glide smoothly on top of one another, and mobilize any scars. Do the tack and floss with two different movements and progressions by using the wall and the floor. You can do tack and floss exercises like Tack and Floss, Anterior 1, Tack and Floss, Anterior 2, Tack and Floss, Anterior 3, Tack and Floss, Posterior 1 and Tack and Floss, Posterior 2.
2. Handcuff Drill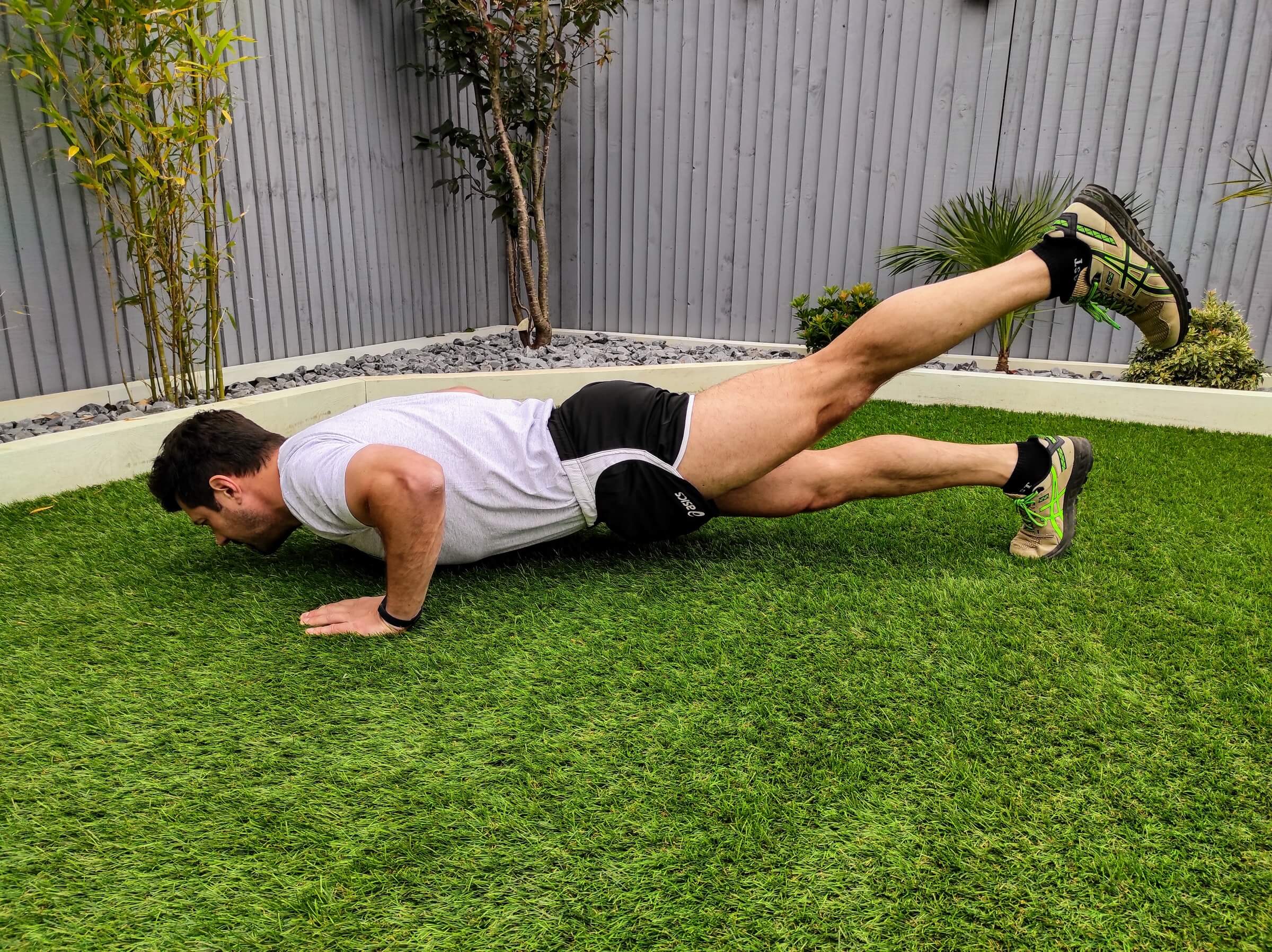 If your shoulders are banged up from pressing, it's good to first treat those soft tissue problems with the handcuff drill exercise that promotes self-myofascial release and increases blood flow to the muscles of the scapula and humerus, which work in a supportive function throughout pressing. The muscles you triumph in depend on the way you do the exercise: protraction or retraction, so do both. You can do handcuff drill exercises like Handcuff Drill – Wall, and Handcuff Drill – Floor.
3. Restoring Scapula Movement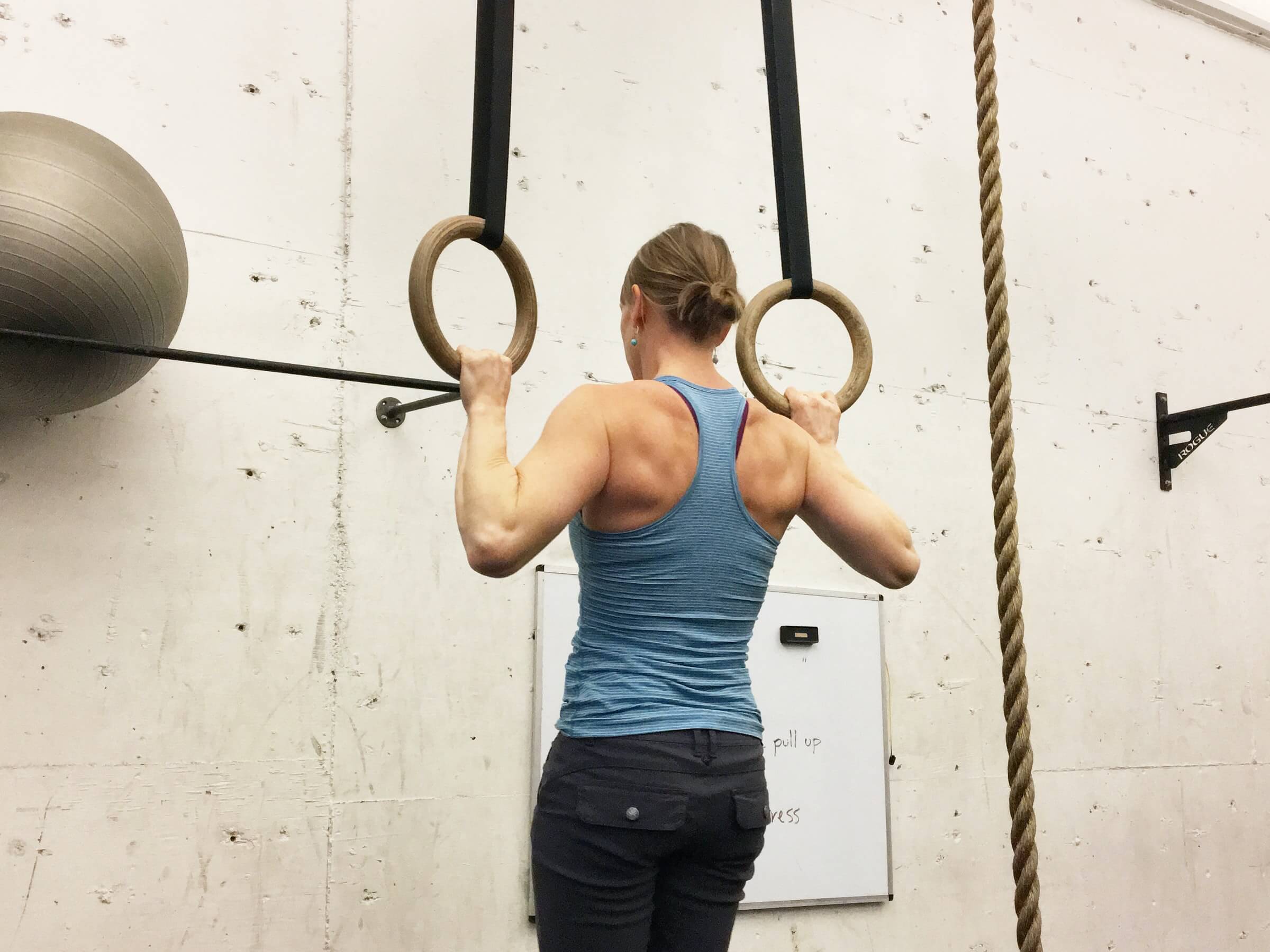 Restoring the Scapula Movement is all about attaining vertical push/pull balance. This means harmonizing the movement of the upper and lower fibers of the trapezius, as well as some of the lower fibers of the serratus anterior while maintaining your scapulae in retraction. You can do this exercise with both a cable or a kettlebell. Whereas the kettlebell variant is best as a warm-up for performance, the cable variant is best as a more helpful measure to allow the user healthy lat-length and long-head triceps length that will loosen up the often stiff and gunky posterior capsule of the shoulder. A stiff and immobile posterior capsule can force a lack of joint centration within the glenohumeral joint. The cable variant exercise gives you some vertical pulling at an atypical angle to hit fibers that you normally wouldn't and promotes that essential vertical press/pull balance. You can do restoring scapula movements like Restoring Scapula Movement – Cable and Restoring Scapula Movement – Kettlebell.
4. Rebuilding Your Overhead Press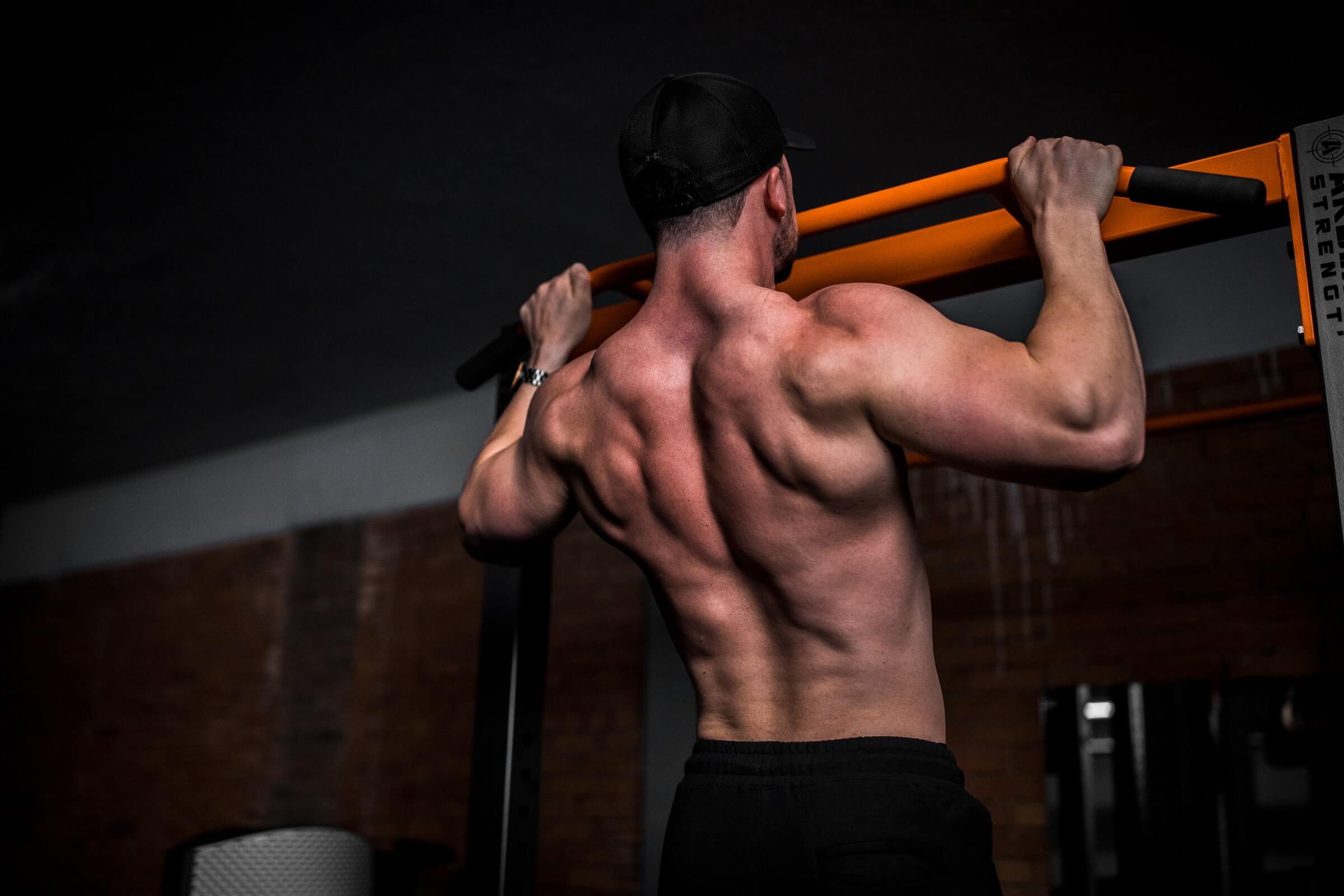 Have you injured your shoulder with heavy overhead presses? You can get your shoulders re-acclimated to overhead pressing with the serratus press exercises. The main focus of this exercise is to train the lower fibers of the serratus anterior to keep your scapula abducting and rotating comfortably and efficiently along and against the ribcage. Plus, closely ensuing the humeral head and keeping good congruency of the ball and socket. You can do serratus press exercises like Serratus Press – Foam Roller, and Serratus Press – Barbell.
Conclusion
While shoulder pain is common among athletes and gym-goers, it can be prevented and treated. Do these four lengthening and strengthening workouts regularly to relieve and prevent shoulder pain. Also, these exercises will improve your flexibility, increase your range of motion, and bring greater comfort and ease to your movements.
Do you get the right solution for your shoulder pain? Let me know in the comments!