This post is also available in:

Tamil (தமிழ்)
Sinhala (සිංහල)
Healthy Chickpea Salad DEALS
Yep! It's time for yummy and Healthy Chickpea Salad. This simple chickpea salad is uplifting, filling, and an absolute meal for a healthy lunch. Made with Chickpeas, bell peppers of all colours, cherry tomatoes, Carrot, fresh herbs, Red onion, and crisp cucumber, every bite tastes warm and delicious. Eating it never fails to brighten your mood.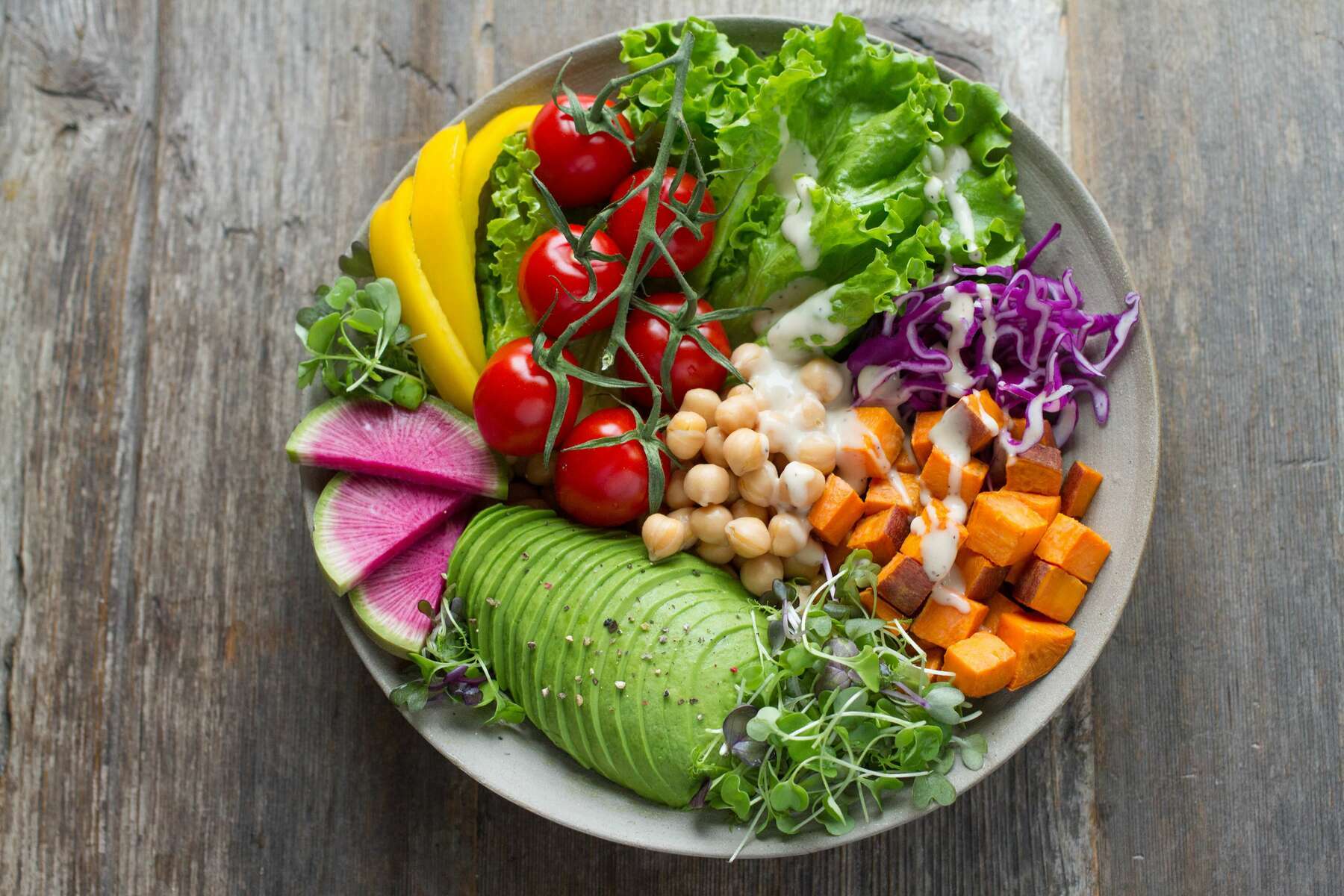 Healthy Chickpea Salad recipe is a protein and fibre-rich healthy meal for weight loss. Also, it's a lighter and on-the-go lunch recipe. This diary free chickpea salad lasts 3 to 4 days in your refrigerator, which means you can make it today, then tucked the leftovers in your refrigerator for fast, healthy meals whenever you need them. Spend few minutes to make this healthy salad and enjoy the great taste!
Healthy Chickpea Salad Nutrition Facts:
Calories – 339.8
Carbohydrate – 44.4 g
Protein – 12.1 g
Fat – 13.7 g
Fiber – 8.8 g
Total Energy – 1,427.16 KJ
Ingredients
1 Cup of Boiled Chickpeas
1 Medium Cucumber, Chopped
1 Bell Pepper, Chopped (Colour of Your Choice)
1/2 Red Onion, Thinly Sliced
1 Carrot, Thinly Sliced
1 Cup of Cherry Tomatoes / 1 Big Tomato, Chopped
1 Cup of Freshly Chopped Parsley / Mint
1 Tbsp Lemon Juice
1/2 Tbsp Olive Oil ( Add as Per Your Taste)
Salt and Black Pepper for Taste
Instructions
In a large bowl, toss together chickpeas, cucumber, bell pepper, red onion, tomatoes, and parsley/mint. Mix all of them well then season the salad with salt and pepper. Finally, dress the salad with lemon juice and olive oil before serving. Your super delicious, Healthy Chickpea Salad is ready to munch on!
Buy the Raw / Ingredients: BuyFresh.lk | Saarakeetha.com | Thulsi Super seeds | Cargills | Your local shop 
The Review
Healthy Chickpea Salad
Healthy Chickpea Salad is a warm, filling and hearty vegetarian recipe for absolute healthy lunch. This simple chickpea salad is a good meal for healthy weight loss.
PROS
Healthy & Filling
Nutritious Ingredients
Easy Preparation
Heatless cooking
Store in refrigerator for 3 to 4 days
CONS
Finding the ingredients
Need some Paitence to make the finely chopped salad
Review Breakdown
Hasty and tasty! Delicious Vegan Salad!

Good food, leave your tummy satisfied!
Healthy Chickpea Salad DEALS
We collect information from many stores for best price available
Best Price
Rs.175