This post is also available in:

English

Tamil
To reduce belly fat, we must do exercises daily. Furthermore, we should get a balanced diet including nutritious foods and vegetables. Always avoid taking slices of bread because it can cause belly fat. Belly fat can cause you various diseases such as blood sugar, high cholesterol, high blood pressure, and a variety of cardiac ailments. So, it's important to lose belly fat. Let's look at 10 exercises for girls that can help you to lose tummy fat.
10 Belly Fat-Burning Exercises for Girls
1. Crunches
The most efficient exercise for burning belly fat is the crunch. First, lie down your back on the floor. Then plant your feet on the floor, hip-width apart. Next, bend your knees afterwards, keep your hands across your chest. Then, you can contract your abs and inhale. Next, exhale and raise your upper body, but keep your head and neck relaxed. Finally, inhale and return to the starting position.
2. Walking
Walking is an easy cardio exercise to lose belly fat. If you are trying to lose weight, you must focus on a healthy diet. You can try with a thirty-minute daily walk to achieve this goal. Furthermore, it will increase your metabolism. You can burn other parts of your body by daily walking.
3. Zumba
Zumba dances are high-intensity belly fat workouts. It improves cardiovascular fitness, decreases cholesterol and blood sugar levels, and quickly burns belly fat. So, turn up some music and start your Zumba exercise just now!
4. Vertical Leg Exercises
Leg lifts are excellent for toning your abdomen. It helps in developing stronger abs, increased stability, strength, and loss of belly fat. First, place your palms below your hips and lie down on your back. Then lift your legs to a 90-degree angle. Next, keep your knees straight and your feet pointed up at the ceiling. Afterwards, exhale out as you pause for a bit before lowering your legs back down.
5. Cycling
Cycling is a good exercise to lose abdominal fat. Cycling increases your heart rate and also burns a considerable amount of calories. Cycling helps you to burn your waist calories so get on your bike and start commuting to different locations. If you are doing this on regular basis, this exercise will help you to lose tummy fat.
6. Aerobics
If you don't want to go to the gym to lose tummy fat, you can do some high-intensity cardio workouts at home. These workouts are efficient, simple, and enjoyable. They will help you burn the most tummy calories as much as possible.
7. Burpees
Burpee is a great tummy-burning exercise.  It can help you to create strong muscles and, also it can boost your metabolism throughout the day. It will keep you burning calories and abdominal fat even after you've finished your workout. After a month of burpees, you will feel stronger, tighter, and your stomach muscles will be more toned.
8. Mountain Climbers
The mountain climber is the best exercise for tummy calorie burning and for revealing your abs. It raises your heart rate. First, get into a typical pushup position to do a mountain climber. Next, raise one knee towards your chest and repeat it with the other. This will help you to maintain your balance; because of that it is a powerful motion for your abs.
9. Sprawls
Sprawls are a great exercise to lose belly fat. Make sure the ground is soft once you begin. Make sure your arms and legs are wide. Then, swing them around each other. And at last, do it ten times in a clockwise manner and ten times in an anti-clockwise direction. The biceps, triceps, thigh, and calf muscles all benefit from this exercise. The arm and leg muscles, bones, and joints are strengthened by the swinging motion, which stretches connective tissues and enhances their range of motion and flexibility.
10. Yoga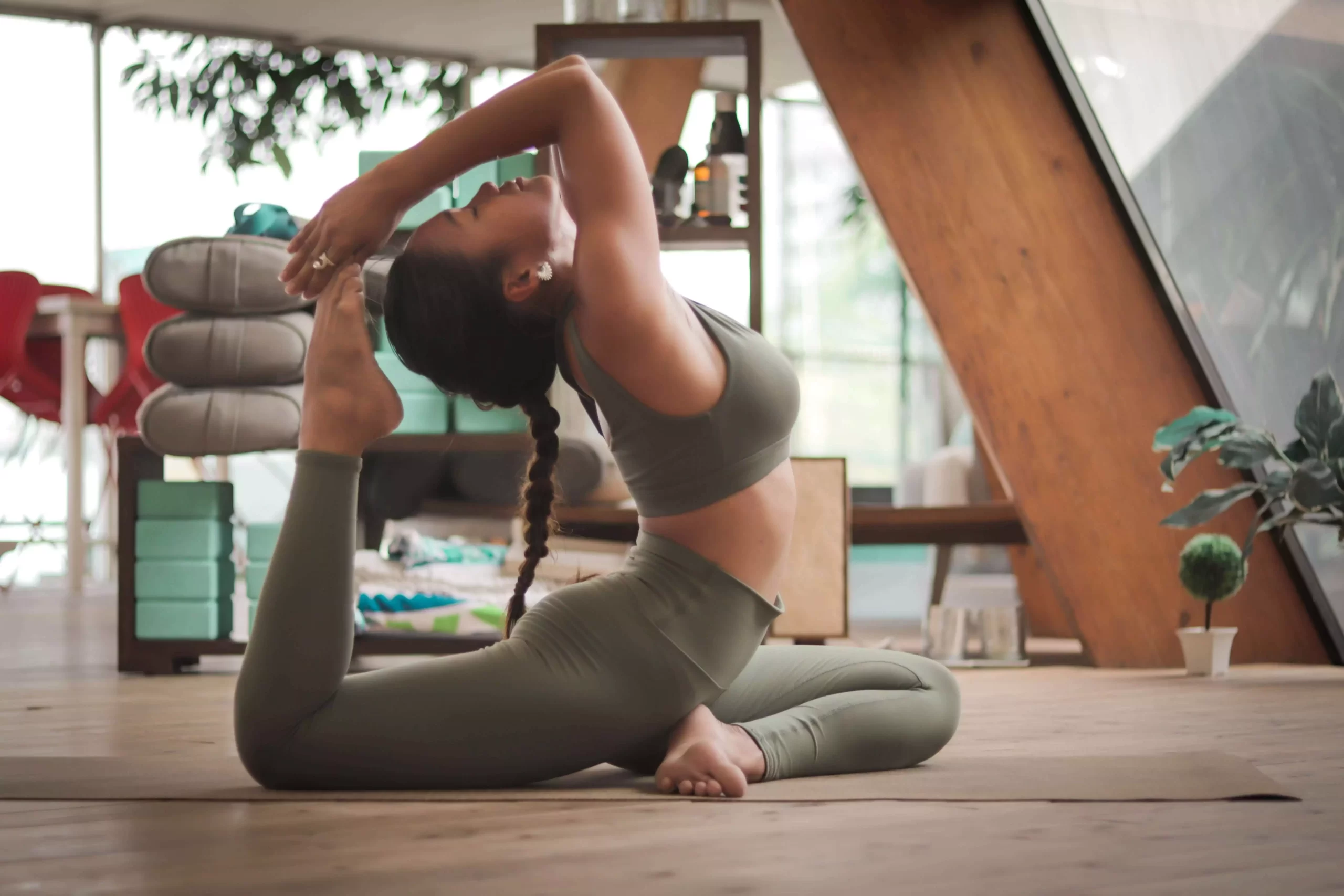 Even though there are numerous types of workouts available today, but yoga remains the most reliable and successful approach to reducing tummy fat. Of course, yoga exercises can help to tone and flatten your tummy! Yoga will help you get rid of stomach problems including constipation, indigestion, and bloating.
Conclusion:
Losing weight in the abdomen is very difficult. You can burn your tummy calories with healthy eating choices, decent living practices, and regular exercise. All of these play an equal role to reduce your tummy fat. Within a few weeks, the benefit of these belly fat-reducing activities can be seen. But you must lower your carbohydrates and fats, avoid alcohol and cigarettes, and get a good night's sleep.
So, starting today, make a positive commitment to an active lifestyle. To flatten your tummy simply do these very cool and easy workouts every day without fail.