This post is also available in:

Tamil (தமிழ்)
Sinhala (සිංහල)
When it comes to women's specific weight training, full body workouts make a lot of sense. In the search for achieving a fit and healthy lifestyle, a well-rounded full body women's workout routine is key. Against to the confusion that strength training is exclusively for men, women can very benefit from a full exercise plan that targets all muscle groups. Whether you're a beginner or a seasoned fitness Passionate, finding the right balance is crucial.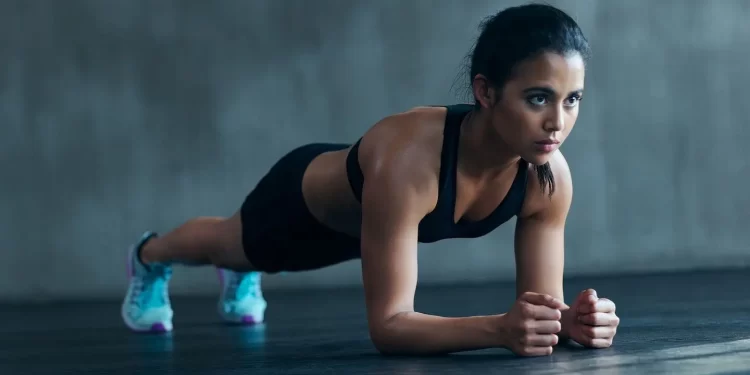 Let's dive into crafting the ultimate full body workout routine for women that not only promotes strength and perseverance but also enhances overall well-being. When designing an effective workout routine, it's important to incorporate a variety of exercises that engage different muscle groups. This not only prevents disinterest but also provide complete approach to fitness.
1.Mastering the Warm-Up in Women's Workout
Begin your fitness journey by initiating your body with a active warm-up session. Engage in boosting activities like jumping jacks, high knees, and arm circles. These not only increase blood flow but also enhance flexibility, laying the foundation for an effective and injury-free workout. This energetic warm-up routine not only boosts physical readiness but also sets the tone for a fulfilling exercise experience, making every movement purposeful and enjoyable.
2.Cardio Essentials in Women's Workout 
Start on your fitness journey by initiating a 15-20 minute session of boosting cardiovascular exercise. Options a lot, from quick walking and jogging to cycling or even engaging in the musical energy of dance aerobics. This active start not only elevates your heart rate but also torches calories, contributing significantly to the enhancement of your overall cardiovascular health. Incorporating these exercises into your routine fosters a strong foundation for a healthier, more active lifestyle.
3.Strength Training for a Dynamic Women's Workout Journey
Add up exercises into your routine for a full workout targeting major muscle groups. grow your fitness with squats, lunges, deadlifts, and push-ups—stellar choices that Profit optimal results. Try for 2-3 sets, completing 10-15 repetitions for each exercise. As your strength progresses, gradually intensify the challenge, unlocking your potential for increased power and dedication. This dynamic approach ensures a well-rounded, transformative experience on your fitness journey.
4.Strengthening Women's Workout for Fitness Success
Prioritize core exercises to support stability and posture, crucial elements of a well-rounded workout. Engage in planks, Russian twists, and leg raises to effectively target and strengthen your stomach muscles. Dedicate 10-15 minutes of your routine to these core-centric exercises, fostering a strong and stable foundation for overall fitness.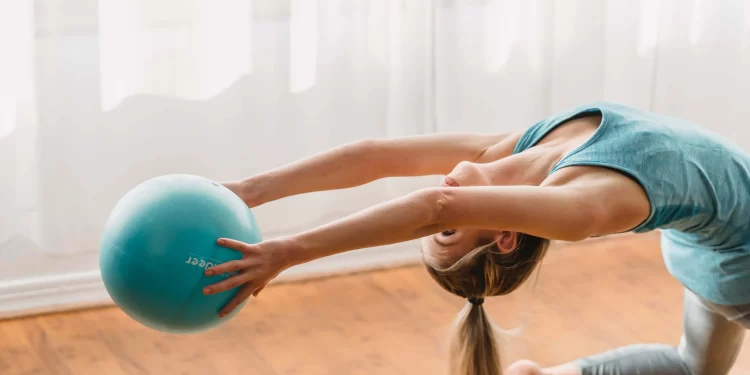 5.Flexibility and Stretching in Women's Workout Routine
Try your workout successful with a 10-15 minute stretching session. This crucial phase not only boosts flexibility but also mitigates muscle soreness and elevates overall mobility. Integrate yoga poses like downward dog and child's pose into your routine for a comprehensive and invigorating fitness experience. Use the rejuvenating power of stretching, fostering a holistic approach to your well-being.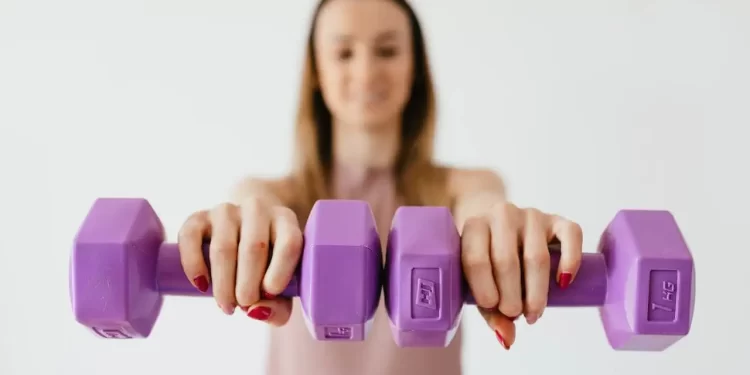 The best full body workout routine for women combines cardiovascular exercises, strength training, core strengthening, and flexibility exercises. Striking a balance between these components ensures a holistic approach to fitness, promoting not only physical strength but also mental well-being. Remember, consistency is key, so find a routine that you enjoy and can sustain over time. Enjoy the journey to a healthier and stronger you.
The above workout is a great full body workout for women that can be used regardless of your goal. In crafting the best full body workout routine for women, This holistic approach ensures a well-rounded fitness routine that promotes physical strength and mental well-being. Aim for consistency in your workout regimen, gradually increasing intensity for optimal results. Whether you're a beginner or a seasoned fitness enthusiast, finding the right balance is crucial for achieving a fit and healthy lifestyle.