This post is also available in:

Tamil (தமிழ்)
Sinhala (සිංහල)
Watermelon Smoothie DEALS
Smoothies are a great way to pack as many healthy ingredients into a glass. If you're in a hurry, a healthy smoothie is a convenient on-the-go breakfast. And, today we're going to look into an easy and refreshing breakfast smoothie. Yes, I'm talking about Watermelon Smoothie! Watermelons are marvellous fruits. Since they 90% water content, they are low in calories and they are a good source of vitamins C and B.
---
---
As watermelons have extremely high water content, in order to get a thick and creamy smoothie, you need to freeze the fruit beforehand. Simply, you can cut the fruit into cubes and freeze it for an hour before blending it. With just watermelon, milk, yoghurt and some teaspoons of honey, you can make this creamy milkshake-like summer smoothie. This watermelon drink is a great on-the-go breakfast, snack, or post-workout beverage.
---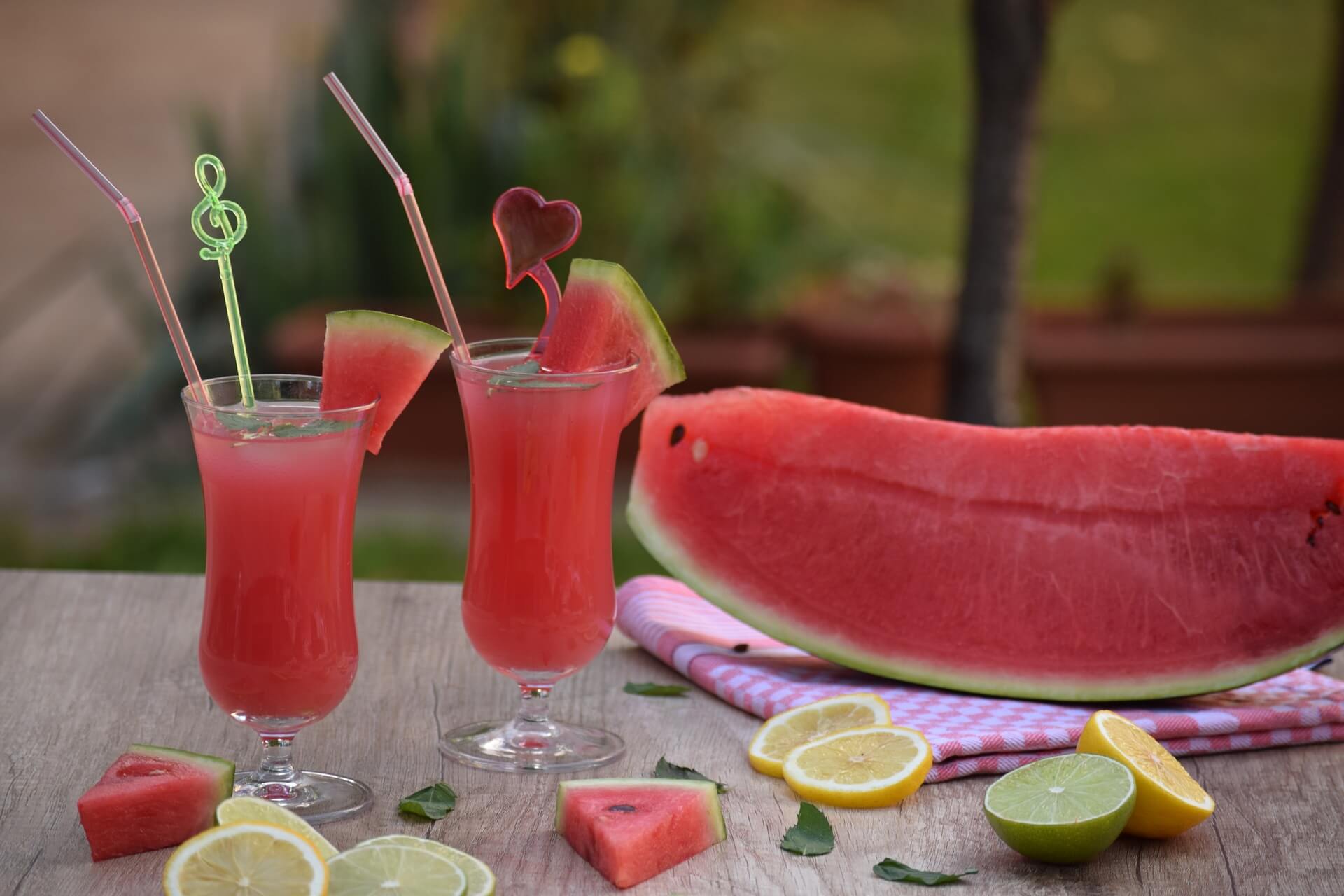 ---
Watermelon Smoothie Nutrition Facts
Total Calories – 113.5
Carbohydrate – 22.1g
Protein – 4.3g
Fat – 1.7g
Fiber – 0.9g
Watermelon Smoothie - Easy and Refreshing Summer Drink
Print Recipe
Ingredients
1 Cup of seedless watermelon cubes
1 Cup of milk
1/2 Cup of yoghurt
2 Teaspoons Honey
2 Sprigs mint, garnish
Ice as Needed
Instructions
Once you gathered all the ingredients, it's very easy! Simply toss everything into a blender and blend until it becomes super smooth and creamy. Then pour your healthy watermelon smoothie into a chilled glass, and get delighted in the taste of a thick, creamy and refreshing summer smoothie.
The Review
Watermelon Smoothie
Watermelon smoothie is a great on-the-go breakfast, snack, or post-workout beverage. It's a super delicious refreshing summer drink.
PROS
Easy to Make
Healthy Breakfast Beverage
Tasy drink with low calories
CONS
Need some paitence to remove the seeds from watermelon
Getting Fresh Fruit
Review Breakdown
Delicious Smoothie

Refreshing Summer Drink

Healthy and Tasty Breakfast
Watermelon Smoothie DEALS
We collect information from many stores for best price available
Best Price
Rs.0