This post is also available in:

Tamil (தமிழ்)
Sinhala (සිංහල)
If we go by the definition, aerobic exercise means "With Oxygen." Yes, aerobic exercise is any type of cardiovascular conditioning activity. Good aerobic exercises include activities like brisk walking, running, cycling, or swimming. Probably, you know them as "cardio." Doing regular aerobic exercise helps you maintain a healthy heart, lungs, and circulatory system.
In today's article, you'll learn about the best aerobic workouts that you can do at home and the gym. Besides, before you start your new aerobic exercise routine, talk to your doctor and get their advice. Read on to learn the good aerobic exercises.
Good Aerobic Exercises to Do at Home
1. Jump Rope/Skipping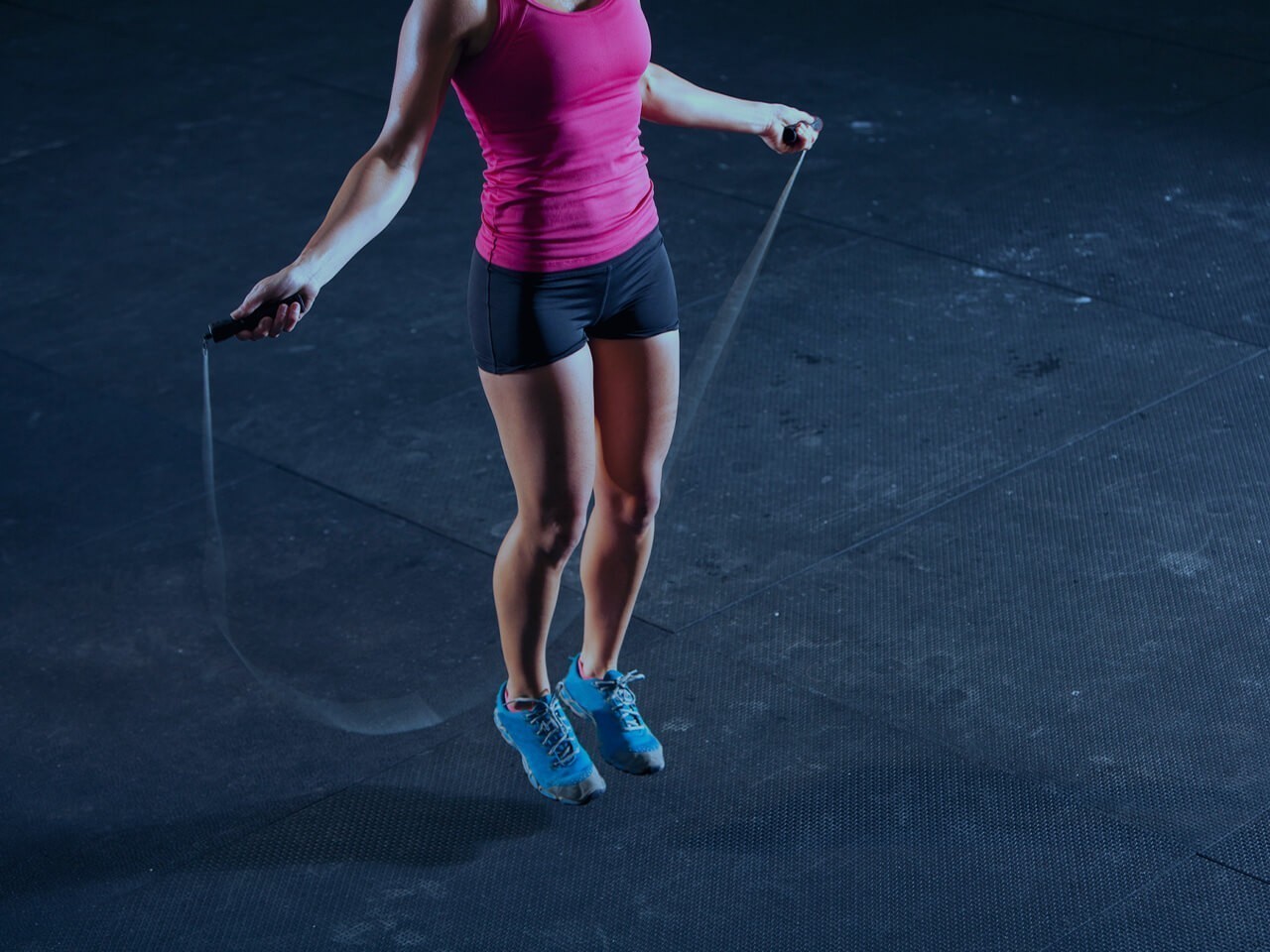 With a jump rope and sneakers, you can get started with this aerobic exercise. Before you begin your workout just make sure your jump rope is adjusted for your height. To find your right height, stand with both your feet on the middle of the rope and extend the rope's handles to your armpits. That's the height you need to go for. Follow a 15 to 25 minutes jump rope circuit and do it 3 to 5 times per week. Jumping rope/skipping aerobic workout helps you develop better body awareness, hand-foot coordination, and agility.
2. Running or Jogging
Only with running shoes, you can begin your aerobic workout. Just make sure you choose well-lit, populated running routes for your workout routine and let somebody know where you'll be. Do 20 to 30 minutes of running or jogging 2 to 3 times per week. It's one of the best forms of aerobic exercise for weight loss. Running can burn fat/calories, improve your heart health and lift your mood.
3. Walking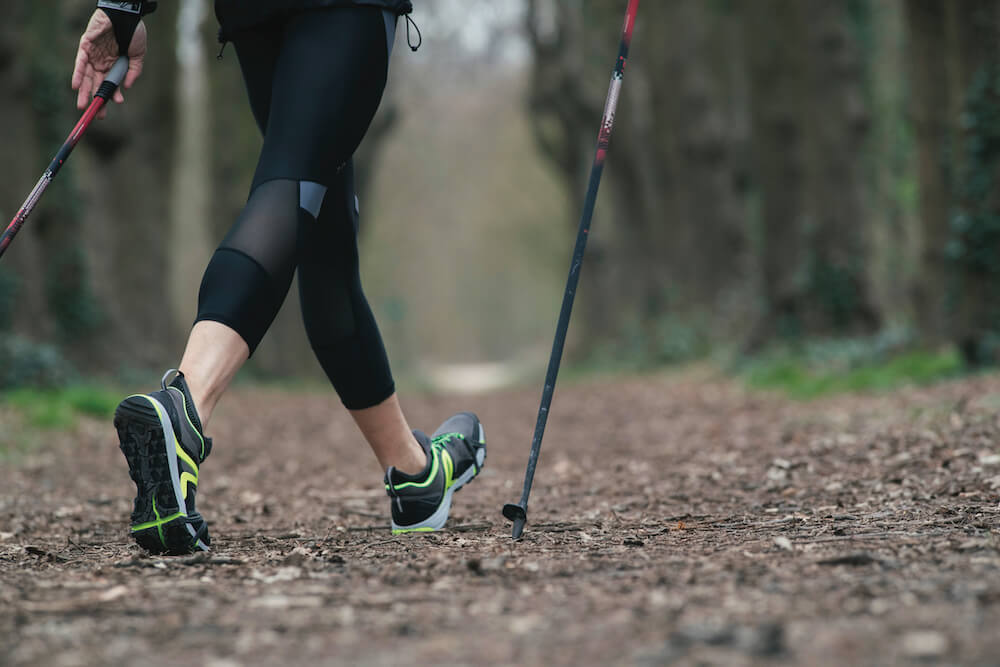 Like running all you need is sneakers to start your walking aerobic exercise. Walking is one of the good aerobic exercises. Again, make sure you choose well-lit, populated areas for your walking exercise and use shoes that offer good ankle support to reduce your risk for injury. You can aim to walk for 150 minutes per week or 30 minutes per day for 5 days a week. Daily walking can help you reduce your risk of heart disease, diabetes, high blood pressure obesity, and depression.
4.  Aerobic Strength Circuit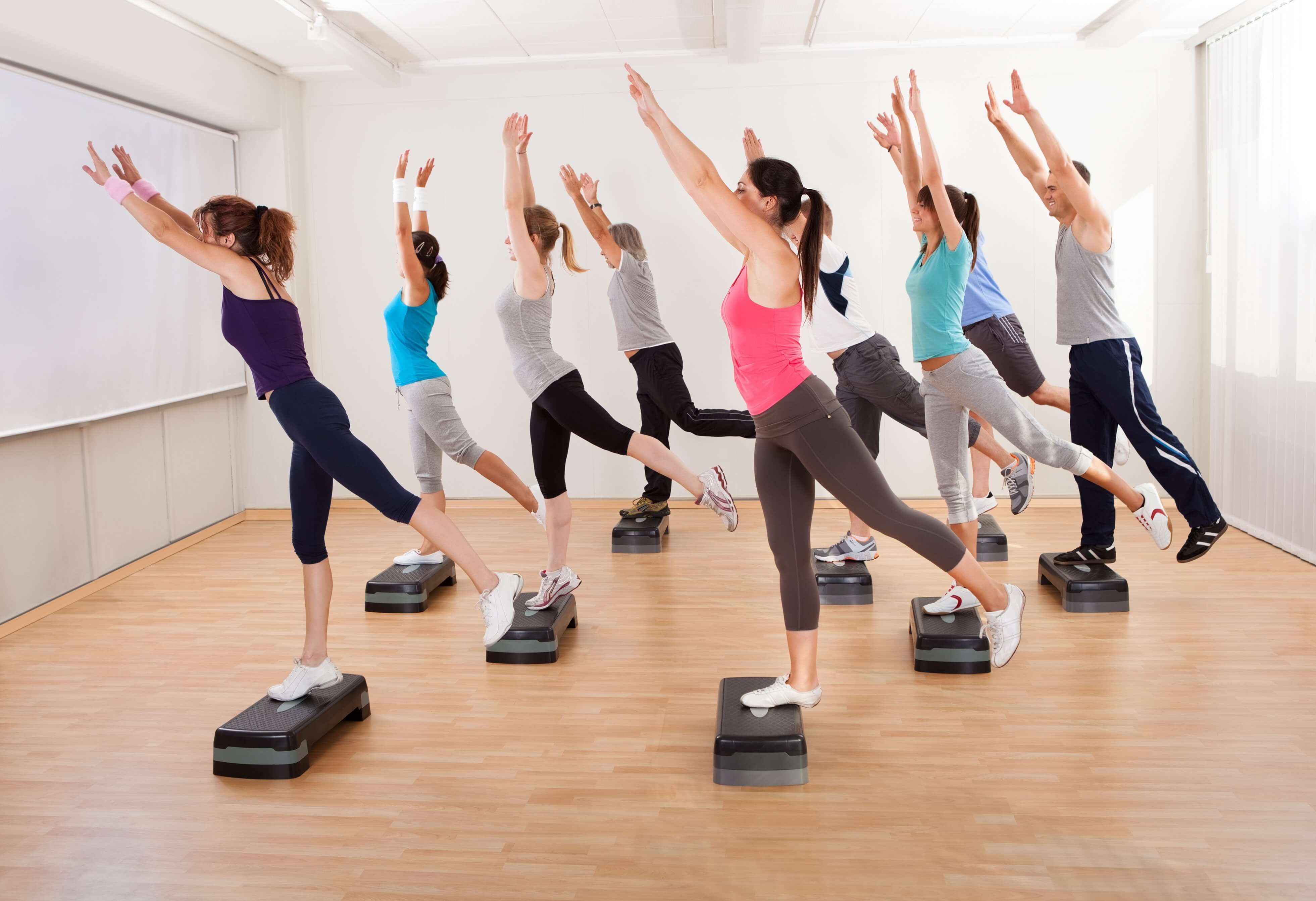 For this aerobic workout, you need sneakers, a couch, or a sturdy chair for dips. Aerobic strength circuit workouts are designed to get your heart rate up so, perform strength exercises such as squats, lunges, pushups, dips and torso twist for 1 minute each. Do 15 to 25 minutes aerobic strength circuit workout 3 to 5 times per week. This aerobic workout helps you improve heart and cardiovascular health, builds up strength, and tones the body's major muscle groups.
Good Aerobic Exercises to Do at The Gym
1. Swimming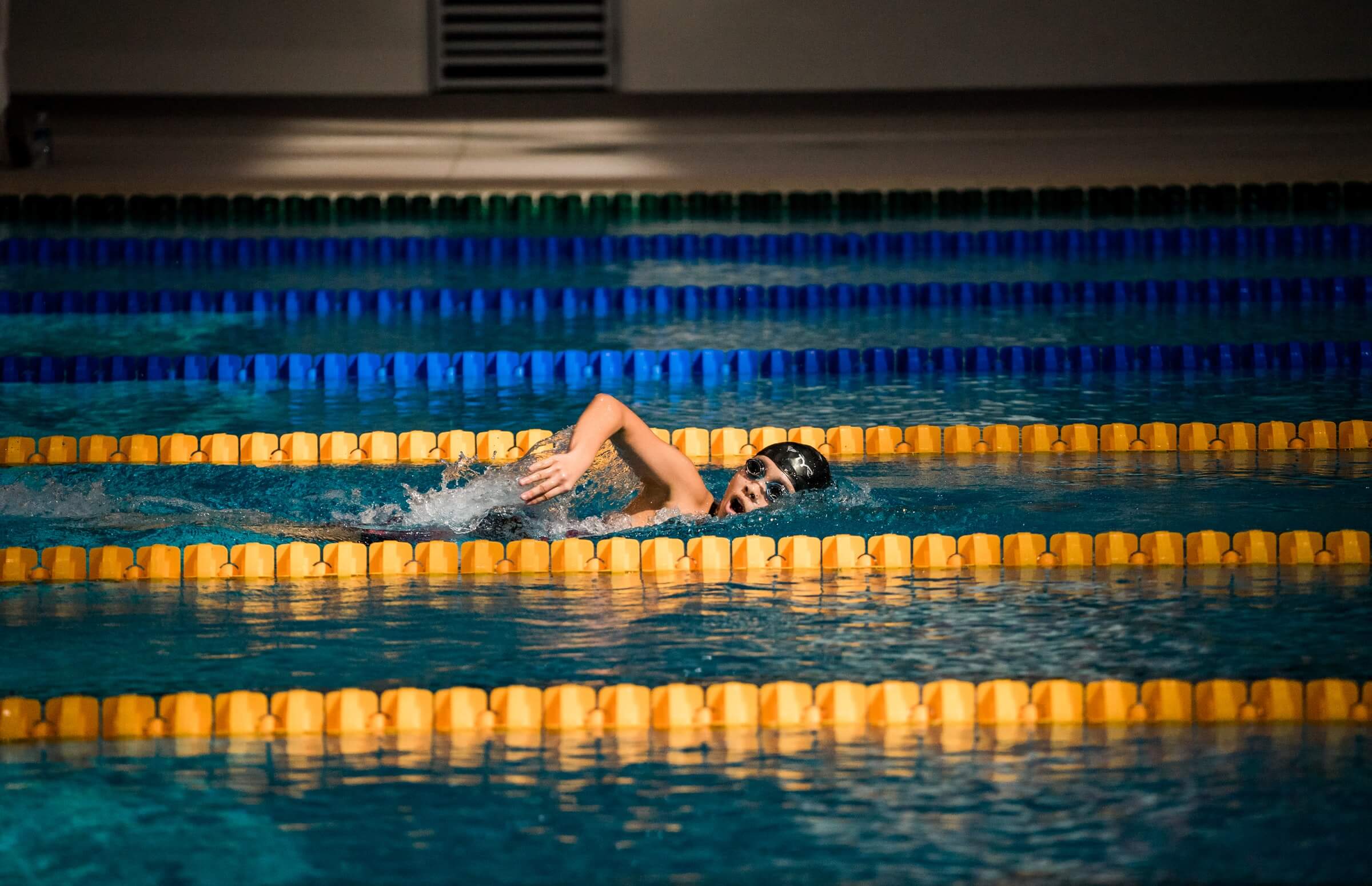 If you have a pool at your gym then you're lucky to do swimming aerobic exercise. If you're a newbie to swimming, first enroll yourself for swim lessons. Besides, avoid swimming alone and if possible, pick a pool with a lifeguard on duty. Also, don't forget to wear the appropriate Swimming Dress. Do 10 to 30 minutes of swimming 2 to 5 times a week. Swimming is a low-impact exercise, so, it's good for people who are recovering from an injury or living with limited mobility due to health conditions like arthritis. Swimming exercise can help you tone your muscles; build your strength and endurance.
3. Stationary Bike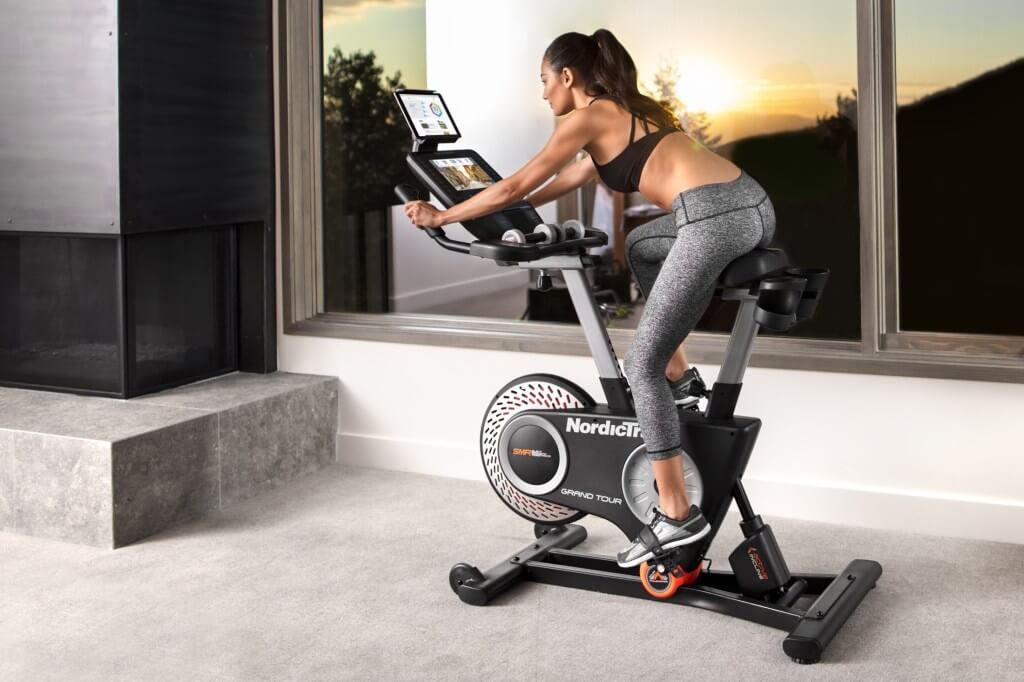 Riding a stationary bike is a good option for low-impact cardio. Stationary bikes are easy to use and help you improve your leg strength. Before you start your workout, ask your gym trainer for help adjusting the bike seat height so that you can reduce your risk of injury or falling off the bike. Do 35 to 45 minutes of biking 3 times per week, it'll improve your cardiovascular health and increase your leg strength.
4. Elliptical Workout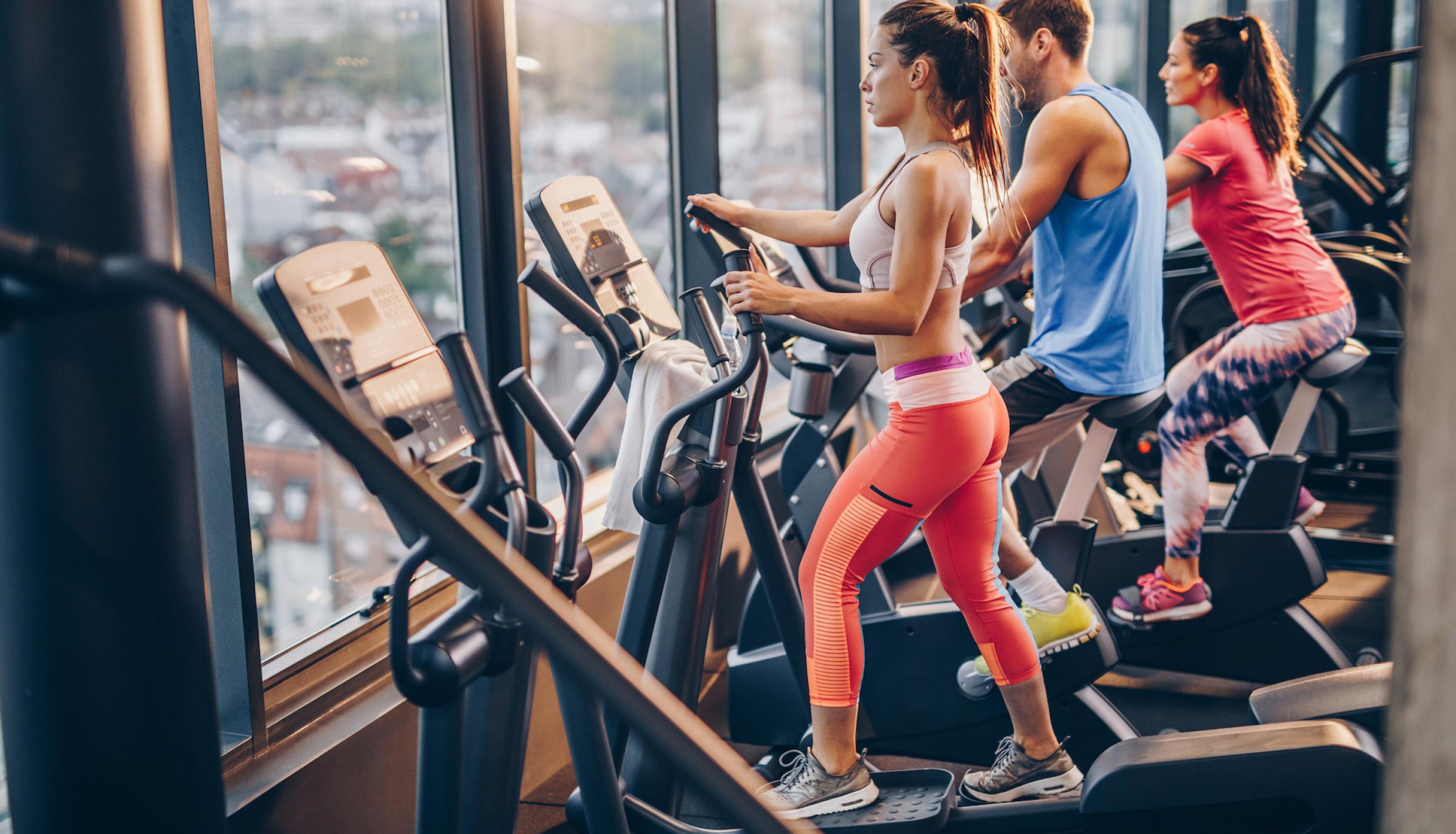 Doing an elliptical machine gives a good cardiovascular workout that's less stressful on the knees, hips, and back than doing the treadmill or running. Use handlebars to get on and of the elliptical machine. Also, while exercising on the machine, look forward, not down, and keep your shoulders, back and abdominal muscles engaged. Once you complete your workout, cool down and exit the machine to stretch your body.
Conclusion
Here is a shortlist of seven good aerobic exercises to do at your home and the gym. Health and fitness PROs recommend 30 minutes of aerobic exercise five days per week. If you're new to exercise, consult your doctor. They can assess your health and recommend good aerobic exercises that are safe and effective for you.
So, What's your favourite aerobic exercise from the list?  Mention it in the comments!